We all want our small business to be a success and getting a professional portrait or head shot is certainly a "must-have"… Keep in mind that business portraits for your or your employees ARE a visual element of your brand. Over the years, I've seen it all… the good, the bad and yes… I must say it… the UGLY (composition that is)!  Whenever possible – hire a professional! The money spent on a professional that has a trained eye for lighting, framing and composition is well worth the money spent. Good headshots can range from $150-$500. The reality for some small businesses… they don't have the budget for a professional head shot when they need it most. To help you stay on track and get professional looking portraits (that support your brand rather than distracts from it) we have compiled a list of "Do's and Don'ts."
Please DO!
Keep it current & fresh
If your last photo was taken 5 or 10 years ago… most likely "you've changed."  We all hate to admit it, but, it's true! You want the photo used in your website, online social media profiles, business cards and printed marketing materials to reflect you accurately… your potential clients are looking at it! How else are they going to recognize you when they final meet you face to face?
Crop it
Use a tightly cropped photo for your headshot so that you don't have anything that is distracting within a background. You get the idea… power lines, signs, garbage, cars driving by, a neighborhood pet or insects.
Look comfortable and confident
Clothing has a lot to do with this and we suggest that you "dress for success" in your field. For example if you are a mortgage broker and you regularly wear a suit to work, networking meetings and you feel comfortable in in a suit… then wear it! If you are painter and you regularly wear khaki pants and a branded polo or branded button down business shirt… wear that. If you aren't comfortable, it will show through… and if you're a professional plumber chances are you aren't going to show up to unplug your clients toilet wearing a 3 piece suit – get the picture?
Pick a great location and pay attention to composition
The famous three words" location, location, location" doesn't just apply to real estate. Remember the goal of a professional head shot is about building a personal connection with you, not in providing a great scenery from your last vacation. Avoid a shot of you on your new boat, in your new bikini or in front of the Grand Canyon (unless either of those are directly related to your business – otherwise save them for your personal Facebook page!). Pick a location that relates to your business in some way. If you are taking your photos outdoors, make sure your photo doesn't look like you have a tree branch growing out of your head or water from a nearby fountain squirting out your ear! … Although it would provide your audience with a little chuckle, it's nothing that you want in your professional head shot.
Go for good lighting!
If you are lucky enough to get photos taken in good weather outdoors, try to have a photo session in early morning or at the end of the day (sunset) those times are generally the best times for optimum lighting. Having a photo session mid-day outdoors, when the sun is at its highest, will create lots of shadows and reflections in your photos. If indoors the same rules apply – look for soft lighting vs. harsh lights that will cause shadows.
By all means DON'T…
Use props and poses
UGH!  Always avoid props like phones, computers and signs. Nothing says unprofessional quicker than a fake prop or pose that makes you feel uncomfortable… your discomfort is going to show through in the end photo. The exception to this rule may be a stethoscope around a medical doctor's neck… to me that is more part of the wardrobe or attire than a prop!
Include your family, puppies or kittens
This is a personal peeve of mine. It's OK to include a family photo on your website IF it supports your business story or it's a family owned business. However, we are talking "head shots". If you are opening a medical practice you don't need fido by your side. Take a professional photo. It should not include family or any pets (unless you own a pet store or dog training business  )… you get the idea! If you must post something with family… save it for your personal Facebook or Instagram accounts. LinkedIn is not a place for your family vacation photo!
Photo edit it beyond recognition
This goes back to keeping it fresh and real… If you advertise and attract your clients online, in social media or in a newspaper ads, your goal is to have clients recognize you and connect at an event! Removing a few unruly hairs from your hair-do, fixing a necklace that is crocked or a flash mark from your cheeks is one thing… but… trying to erase every wrinkle to remove 10 years or 10 lbs should be avoided at all costs!
If you have any questions or want to offer your advice or comments on this topic, please leave a comment below! If you know a friend or colleague that may benefit from this article feel free to share!
---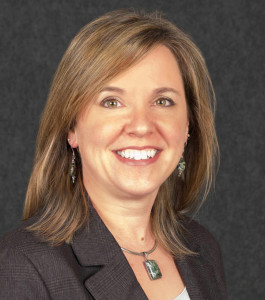 Amy Spainhower, Principal and Creative Director of Wedgewood Graphic Design, is an award-winning, nationally recognized graphic design and website professional. Wedgewood Graphic Design helps service professionals attract more clients and grow their businesses by offering creative graphic design, website design and marketing strategy services. For more information about small business services click here