Amy Spainhower, Principal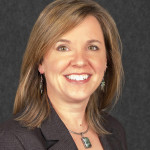 Amy founded Wedgewood Graphic Design in 2007. Prior to starting Wedgewood Graphic Design, Amy was Creative & Marketing Director for Coed Sportswear's apparel line for women. Previous to that Amy spent her career at Bottomline Technologies, an international financial software company, for 16 years. While there she held a variety of positions including Creative Services Manager for North America with international creative support for 8 years. Her work in that role received awards for creative advertising from Graphic Design USA and an Honorable Mention from the prestigious MarCom Awards. While at Bottomline, she also served as Corporate Services Manager in the Support Division, as well as, Implementation Manager for customers such as Osh Kosh B'Gosh, Harvard University, Bank of America, Penzoil Corporation and Gillette/Oral-B.
On a personal note, Amy has been married to husband Todd since 1994 and has two beautiful children and one energetic lab/chessie pup. She enjoys photography, cooking, scrapbooking, decorating and anything crafty.
Allison Marcotte, Marketing Consultant & Copywriter
Allison helps Wedgewood's small business clients design authentic, effective marketing systems and messages to attract more customers, make more money and achieve next-level business growth. A former publicist and admissions recruitment manager, Allison has eight years experience in marketing, communications and sales.  She specializes in marketing strategy, communication planning and copywriting. Together with Amy, she co-presents at many of  Wedgewood Graphic Design's Small Business Workshop Series
Ben Adam, Web Developer
Ben is the Web Designer and Online Marketing Strategist for Wedgewood, and has over 15 years experience in marketing, web design, online promotion and search engine optimization.
Ben specializes in online marketing and promotion through a combination of search engine optimization, sponsored listings services and social media. He designs websites by custom coding or through the use of content managements systems such as WordPress and Joomla!. He also specializes in e-commerce websites through the use of open source programs. He continually monitors and consults about leading-edge strategies.
Ben graduated from the University of New Hampshire with a bachelor's degree in the social sciences and decided to focus his attention on research and analysis. He worked in the print and design industry for five years and then earned his MBA, with a focus in marketing, from Southern New Hampshire University.
Keith Colson, Web & Graphic Designer
Keith has been designing web pages since 1999, starting out with creating small, custom web pages for friends and evolved to working extensively in content management systems such as Joomla and WordPress. He was lead designer for a Texas-based company starting in 2009 until a couple of years later, he ventured out on his own as a freelance contractor at which point he joined the Wedgewood team. Keith currently resides in Virginia, just outside of D.C.
Karlene Kiskinis, Graphic Designer
Karlene began working for Wedgewood as a summer intern with a goal and focus on logo design and print design… and that she did. Her work ethic, bright smile and bubbly attitude is a welcomed addition to the Wedgewood team. Her schooling at Roger Williams University in the BA program for Graphic Design Communication with a minor in Marketing and Psychology has prepared her well. Her education has taught her to execute designs beautifully as well as efficiently. Karlene resides in Massachusetts
The Wedgewood Advisory Board
From left to right: Tom Levasseur, Amy Spainhower, Traci Bisson, Peter Scott Stringham, Scott Mitchell