We Work Hard to Reduce Your Project Load and Your Stress Level!
Whether you are a small business owner trying to grow your professional service business/firm, a trade professional or part of a busy corporate marketing team without in-house design services, Wedgewood Graphic Design can help.
We love to help you establish a brand for your business and build your sales and marketing materials (identity, websites, printed sales and marketing materials, tradeshow displays and more) that helps you attract the clients you want an need to grow your business
A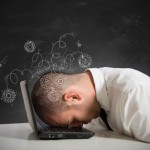 re you overwhelmed trying to refresh and create professional sales and marketing materials for your small business? Wedgewood can help eliminate that stress by creating top-notch, eye-catching sales and marketing materials that make you shine.
Are you overloaded with design projects to support product launches, trade shows and events? Leverage over 15 years of experience – doing so will allow you to check items off your to-do list in a timely manner.
Are you struggling to attract the clients you need? Wedgewood can provide proven guidance based on our expertise and years "in the trenches" working with corporate marketing teams and helping small businesses grow.
Here is a small sampling of the types of ideal clients we have helped.
Call Wedgewood Graphic Design for a 15 minute complimentary review of your creative needs. We will listen, learn about your business, and provide solutions to fit your budget.
Our ideal clients:
Accountant
Financial Planner
Massage Therapist
Dietitian / Nutritionist
Chiropractor
Esthetician
Personal Trainer
Hair Stylist
Carpenter
Woodworker
Construction
Realtors / Real Estate Professionals
Human Resource Consultant
Business Consultant / Business Coach
Marketing Consultant
Event Planner
Travel Agent / Tour Consultant
Non-Profits
Software Start-ups