BARRINGTON NH — Wedgewood Graphic Design, LLC, a local design firm has announced a series of free or low-cost workshops for local business owners and entrepreneurs.
Wedgewood's Small Business Workshop Series is designed to help local businesses get competitive and successful by providing content and tools to help them grow and prosper. Attendees will gain insights into how to identify their prospective customers, attract them to their business and sell products and services more effectively.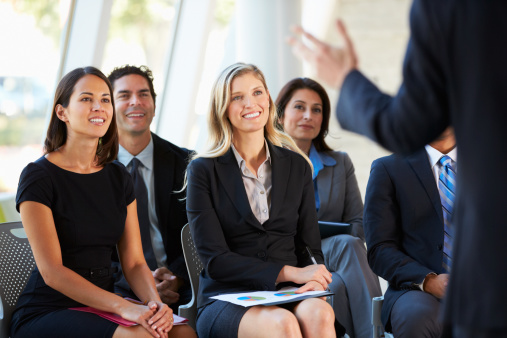 "Sales and marketing is essentials if you want to have a thriving business.  It is the key to increasing your visibility, bringing in new customers and generating a consistent stream of cash flow.  If people don't know who you are or what you offer, it's going to be tough to build a profitable venture.  The good news is, marketing does NOT have to be a complicated or costly endeavor." says Amy Spainhower, Owner of Wedgewood Graphic Design. "I meet and speak with entrepreneurs that are struggling. They are feeling overwhelmed or frustrated when they work on their marketing efforts. Perhaps they are spending time and money on processes and activities that aren't producing results for them. I hope to share what I've learned as a business owner along with some marketing strategies I gained working in corporate America to guide small business owners to succeed"
For course descriptions and sign-up info please visit www.wedgewooddesign.com/workshops. Seating is limited so all workshops seats are available on a first come first serve basis. Workshops will be held at the Dover Chamber of Commerce, Central Ave. Dover NH. Here is a list of Workshops in the series:
Creating a Unique Brand for Your Business – FREE
Thurs. September 18, 2014, 10:30am – 12 noon
Website Planning 101: Designing a Website that Sells FOR You – $15
 Wed. October 15, 2014, 8:30-10:30 am
Pinpointing Your Ideal Client & Crafting a Successful Marketing Message – $40
Thurs. October 23, 2014, 10:30am – 12:30pm
Strategies for Attracting New Clients & Repeat Business  – $40
November 21, 2014, 8:30am –10:30
About Wedgewood Graphic Design, LLC
Our creative graphic design strategies will help position your business to become more successful and competitive. Leverage our experience, commitment to understand your business, and ability to create professional, sophisticated and memorable sales and marketing materials so your first impression will be impactful! For more information, visit www.wedgewooddesign.com or call 603-617-7277
About Amy Spainhower
Amy brings 22 years of business experience to each workshop and client relationship. She founded Wedgewood Graphic Design in 2007. Prior to starting Wedgewood Graphic Design, Amy was Creative & Marketing Director for Coed Sportswear's Me Time apparel line for women. Previous to that Amy spent her career at Bottomline Technologies, an international financial software company, for 16 years. While there she held a variety of positions including Creative Services Manager for North America with international creative support for 8 years. Her work in that role received awards for creative advertising from Graphic Design USA and an Honorable Mention from the prestigious MarCom Awards. While at Bottomline, she also served as Corporate Services Manager in the Support Division, as well as, Implementation Manager for customers such as Osh Kosh B'Gosh, Harvard University, Bank of America, Penzoil Corporation and Gillette/Oral-B.